I'm linking up with Doodle Bugs Teaching for this week's Five for Friday. Here's a bit about my week!
This was a super crazy week schedule wise. Our school district had benchmark tests all week, so I didn't see many of my small groups. It'll be nice to be back to the routine next week. I miss seeing my kiddos every day!
Since Valentine's Day is coming up, I made a Valentine's Day version of my One-to-One Correspondence Pack. The activities are a wonderful way for students to work on basic number sense skills while getting into the Valentine's Day spirit!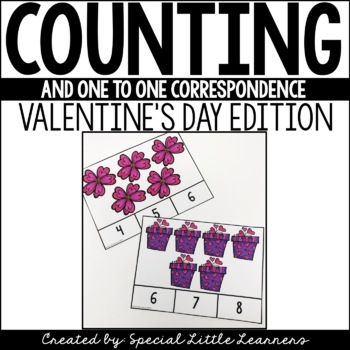 My students LOVE to play BINGO. I love it too because it's a wonderful way for them to review skills we are learning in class. We have been playing CVC word BINGO lately. If we have time to play more than one game, I let the winner of the first game call the words. They love the responsibility and it's such good reading practice for them!
This game is found in my Short Vowel Review Packs. The Short A Pack can be found here.
I'm going to a Super Bowl party on Sunday and I've been scouring Pinterest all week for good recipes to try out. We normally make barbecue meatballs, but I want to mix it up this year. What are some of your favorite Super Bowl recipes?

I just finished watching last night's episode of Scandal. WHAT?!?! I don't even understand what happened! I can't wait until next week to see if more information is shared. Who is Ian? What does he want? SO MANY QUESTIONS! If you watch Scandal, how did you feel about this week's episode?